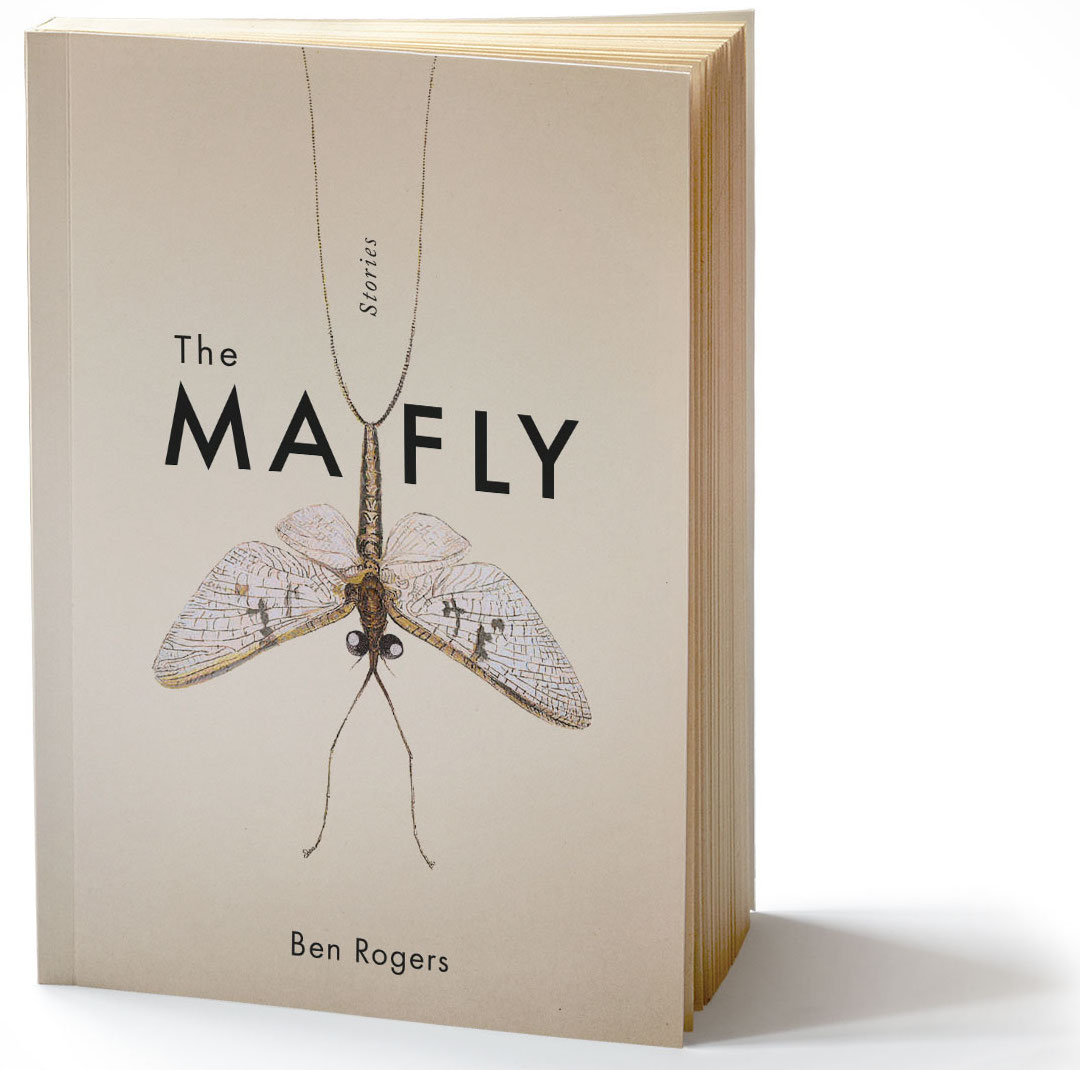 "Little short of miraculous. 10 out of 10."
–The BookLife Prize
"Funny and soulful. Riveting to the end. 4.5 out of 5 stars."
–IndieReader
"Rogers has opened the vein of brothers, lovers, and greed in the American West."
–Shaun T. Griffin, Nevada Writers Hall of Fame Member
"Written with verve and sensitivity."
–Kirkus Reviews
---
Paperback / Ebook
Amazon  Barnes & Noble  Indiebound  Sundance Kindle
The life of a mayfly can be harrowing or hilarious, but it is always short.
So, too, the short story.
Fans of the genre will love the inventive specimens on display in Rogers' rollicking debut collection. Follow a fraternity of aging engineering professors for a weekend of fun and felony. Ride along with a pro cyclist learning the cost of greatness. Watch the world's first nuclear reaction through resentful eyes. And, in the collection's cornerstone novella, read an aspiring writer's private letters, dashed off during his deadly homecoming to Virginia City, Nevada, in 1869…
---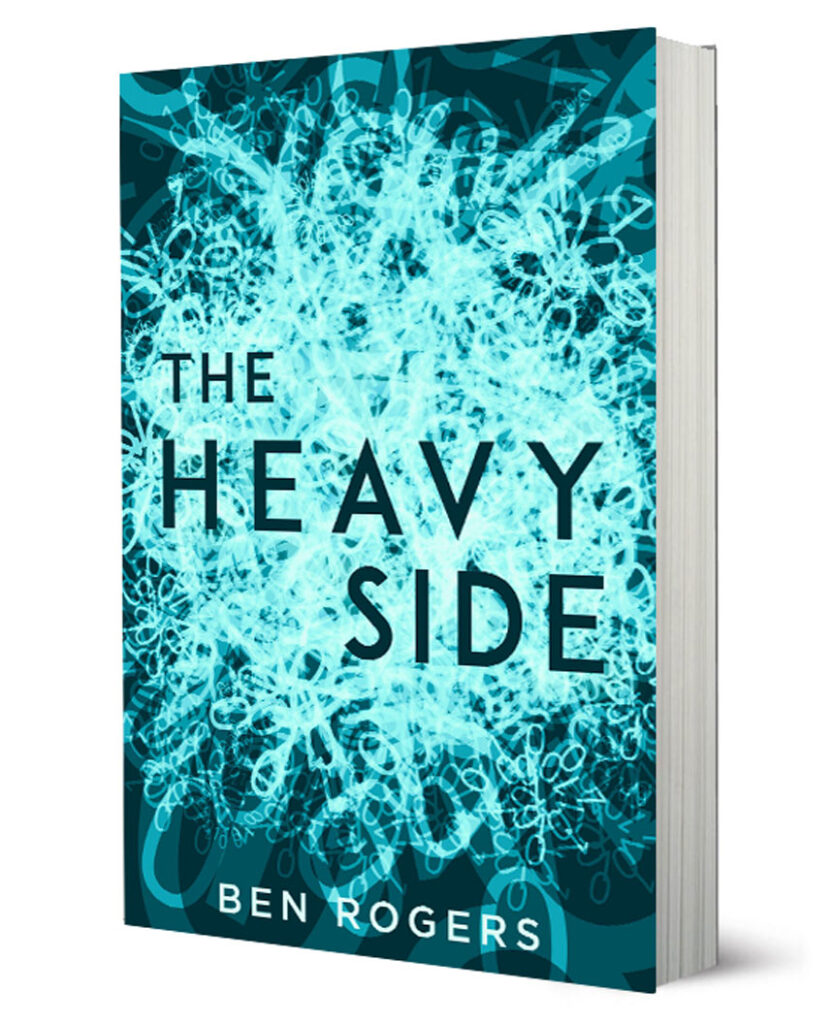 "As original as it is mesmerizing."
–Matt Gallagher, author of Youngblood, Dayton Literary Peace Prize finalist
"Vivid…lyrical…haunting. Very, very highly recommended."
–Midwest Book Review
"One of the smartest and best literary works you will read this decade."
–Caleb Cage, Nevada Writers Hall of Fame Silver Pen recipient
"Original, modern and refreshing."
–The BookLife Prize
---
Paperback / Ebook
Amazon  Powell's  Indiebound  Sundance Kindle
Audiobook
Silicon Valley prodigy meets Mexican Drug Cartel…
In the San Francisco Bay Area, tech innovation is king, and the only ethnicity is entrepreneur. Vik Singh watches his immigrant parents work their fingers to the bone chasing the American Dream. But standing at his father's funeral, he realizes one thing – hustling will get him nowhere. All he needs to get rich is one big, disruptive idea.
When he meets Los, a small-time drug lord with visions of grandeur, Vik makes a play worthy of Jobs and Zuckerberg: Design a drug sale app.
From his cottage in Lake Tahoe, Vik writes code that shapes a new cocaine empire. When his app attracts an infamous drug cartel boss, it seems like a natural expansion move. And for a while, life is Swiss bank accounts, luxe coke parties, and falling in love with a ballsy woman with secrets of her own.
Until he discovers he is being watched. The DEA is closing in, the cartel is losing faith, and he can trust no one. As the noose around him tightens, Vik discovers the true cost of dirty money.
Is he ready to die for his big idea? To kill for it?
Fans of Breaking Bad, Mr. Robot, and Dark Mirror, this is your new binge.
---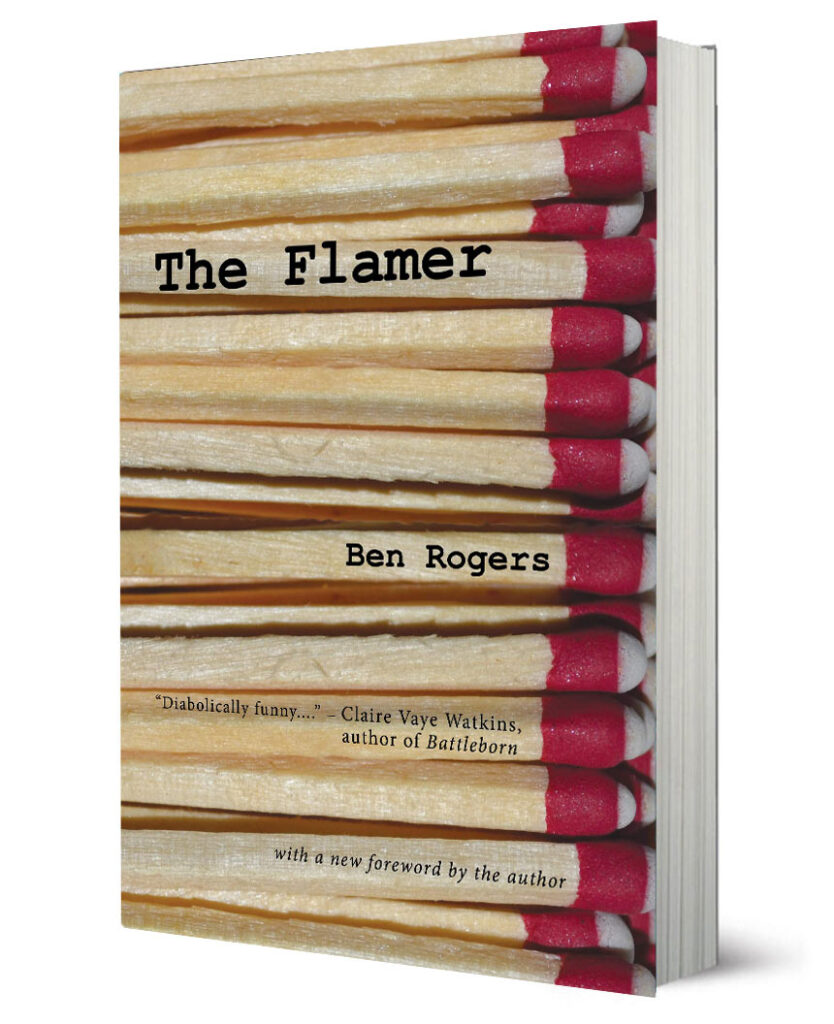 THE FLAMER (a novel)
Sundance Amazon Kindle Barnes & Noble Powell's IndieBound
"One of the wisest, funniest, strangest novels I've ever read…I treasure this book."
–Christopher Coake, author of We're In Trouble
"Brainy and splendidly profane, Rogers's writing is incendiary and hypnotic."
–Claire Vaye Watkins, author of Battleborn
"Impossible Not to Love."
–Barnes & Noble
4.2 Star Average Rating
–Goodreads
"A highly original and delightful debut."
–High Country News
All boys tinker with fire. Oby Brooks holes up in a backyard shed to experiment with napalm recipes. Meanwhile, amidst the detonations, Oby's sexuality is up for grabs. Parents, mountain men, chemistry teachers, neighbors, and arson inspectors all try in their own quirky ways to usher Oby into adulthood with his fingers and eyelashes intact. In the end, the question is whether Oby's nature will be nurtured, or neutered. Oh, and, will he land a Nobel Prize?
---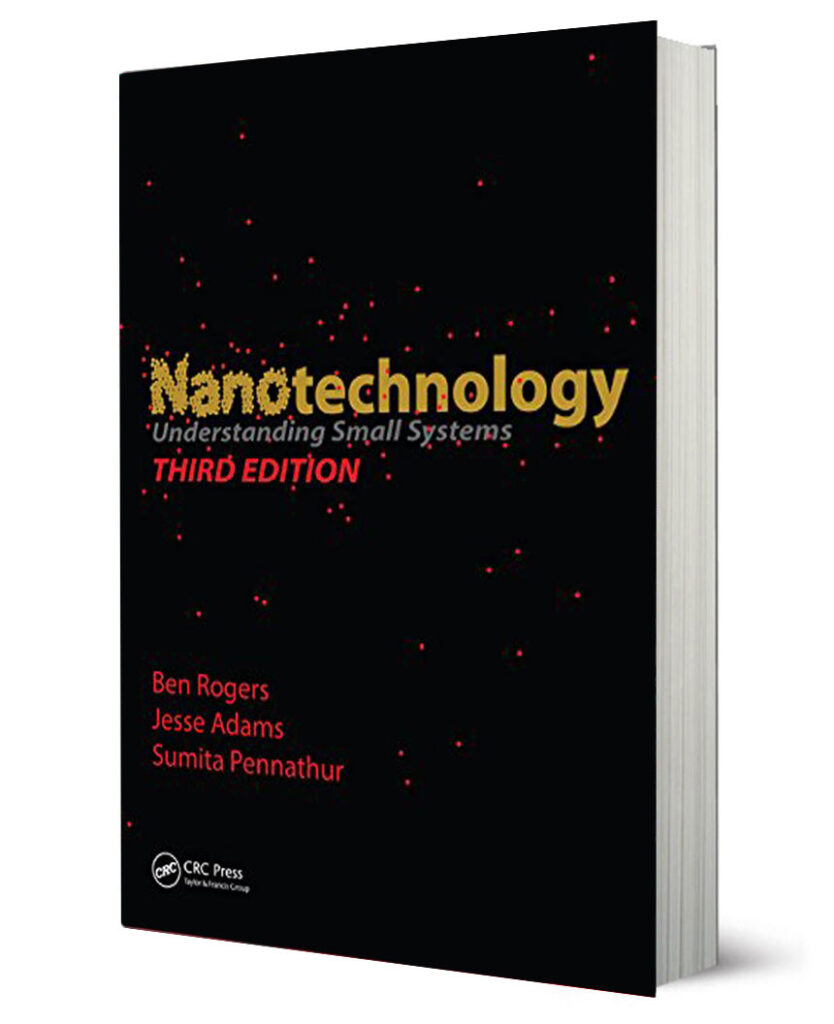 NANOTECHNOLOGY: UNDERSTANDING SMALL SYSTEMS (textbook) [CRC Press]
Hardback Paperback eBook
An accessible, scientifically rigorous presentation that helps students learn the real stuff. Winner of a CHOICE Outstanding Academic Book Award 2011. Now in its third edition.
"Takes the revolutionary concepts and techniques that have traditionally been fodder for graduate study and makes them accessible for all… Outstanding introduction to the broad field of nanotechnology… Provides a solid foundation for further study. … Highly recommended." –N.M. Fahrenkopf, University at Albany
---
NANOTECHNOLOGY: THE WHOLE STORY (general audience) [CRC Press]
Hardback eBook
Transistors using one electron at a time. Nanometer-sized specks of gold that change color to red and melt at 750°C instead of 1,064°C. This general audience book finds the unique properties of things at the nanometer scale and then puts them to use! Winner of an Outstanding Academic Title Award from CHOICE Magazine.
"An excellent resource for anyone interested in nanotechnology. Highly recommended. Students of all levels, researchers/faculty, and professionals." –H Giesche, Alfred University
---
SHORT FICTION & HUMOR
–ZHIYU/JERRY, The Rumpus
–The Count, The Portland Review
–Open Letter to Miramax Home Video, Timothy McSweeney's Internet Tendency
ESSAYS AND REVIEWS
–A review of The Dig by Cynan Jones, The Rumpus
–A review of Sunland by Don Waters, The Rumpus
–Electing to Have Kids, MAMAS AND PAPAS (City Works Press)
–D.I.Y., Front Range