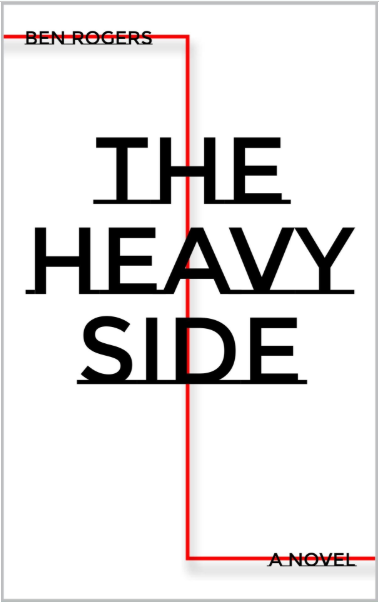 THE HEAVY SIDE (a novel)
Paperback | Kindle
This fast-paced novel explores the unlikely and fateful collaboration of a hotshot Silicon Valley programmer and a Mexican drug cartel. Vik Singh has developed a clever app for drug dealers, and now both the DEA and the cartel are after him. Narrated by Vik's girlfriend, Remi, the story grapples with America's insatiable hunger for drugs and the human toll it takes on our neighbors to the south. We witness a young man confronting his artistic pride and a young couple trying to make up for past betrayals. 'The Social Network' meets 'Narcos' in this suspenseful and intelligent literary thriller.
[CURRENTLY OUT FOR REVIEW]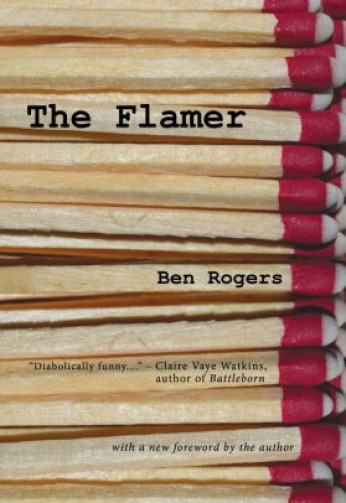 THE FLAMER (a novel)
Paperback (Sundance) | Paperback (Amazon) | Kindle
All boys tinker with fire. Oby Brooks holes up in a backyard shed to experiment with napalm recipes. Meanwhile, amidst the detonations, Oby's sexuality is up for grabs. Parents, mountain men, chemistry teachers, neighbors, and arson inspectors all try in their own quirky ways to usher Oby into adulthood with his fingers and eyelashes intact. In the end, the question is whether Oby's nature will be nurtured, or neutered. Oh, and, will he land a Nobel Prize?
"Impossible Not to Love."–Barnes & Noble
"One of the wisest, funniest, strangest novels I've ever read…I treasure this book."–Christopher Coake, author of We're In Trouble
"Brainy and splendidly profane, Rogers's writing is incendiary and hypnotic." –Claire Vaye Watkins, author of Battleborn
"A highly original and delightful debut."–High Country News
"Like Harper Lee and Mark Twain, Ben Rogers has tapped into regional America to scribe a coming-of-age story that is universal in its truths."–H. Lee Barnes, Member of Nevada Writers Hall of Fame
"A witty, Nevada-based coming-of-age story."–Las Vegas Review Journal
"Rogers gives us a precocious young man with fiery tastes and curious charm."–Don Waters, author of Sunland
"Rogers gets the coming-of-age novel right."–The Nevada Review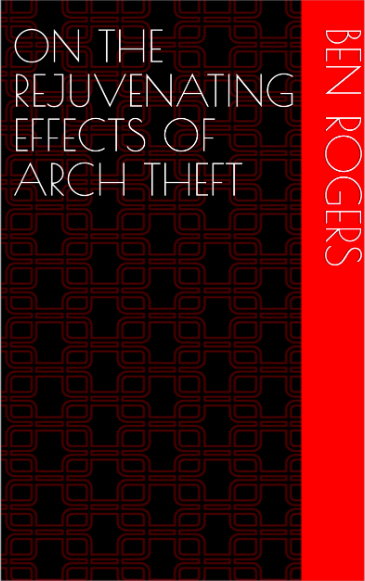 On the rejuvenating effects of arch theft (short story)
Kindle
A funny short story plucked from the slush pile by then-editor Roxanne Gay for publication in PANK Magazine, Volume 6, in 2012. The entire story takes the form of a scientific journal article, the abstract of which reads: "The authors ditch a mechanical engineering conference to partake in tomfoolery. They have a hell of a time, inspiring them to sanction a new conference in order to partake again, on an annual basis. The authors get old. One of them gets pancreatic cancer. The remaining authors are once again inspired, this time to illegally remove a monument from its foundation and transport it across state lines for reasons that may or may not become clear to the reader. Initial data, albeit mostly anecdotal, suggest that this form of treatment creates joy unobtainable with conventional techniques."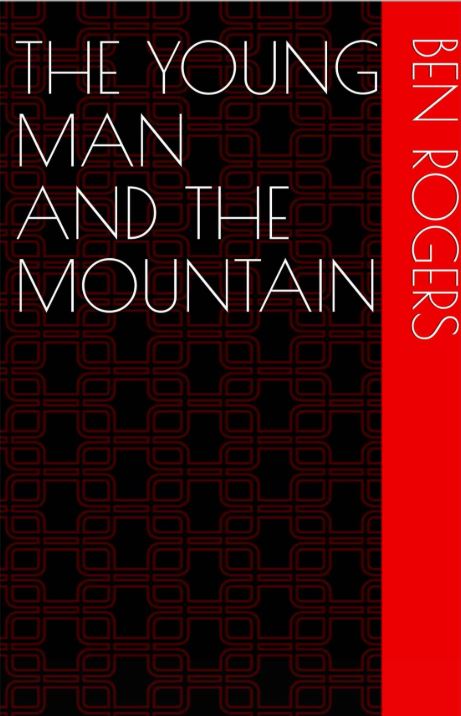 The Young Man and the Mountain (short story)
Kindle
This short story was originally published in Arroyo Literary Review, Volume 6, in Spring 2014 and later nominated by the editors of that journal for the Pushcart Prize. It was also excerpted in Mark Curtis' beautiful coffee table book, ONE OF A KIND, a collection of unique personal stories and incredible photos by northern Nevadans past and present. The structure and theme of the story draw inspiration from Hemingway's timeless story, The Old Man and the Sea, and the drama takes place on the fabled Geiger Grade highway between Reno and Virginia City. The protagonist is a young professional cyclist, learning the cost of his pursuit of greatness.
Mayfly (short story)
Kindle
One of Ben's first published short stories, Mayfly first appeared in Wags Revue, Issue 4, Winter 2010. He's always enjoyed reading it to audiences for the laughs it gets. Here's how it opens: "Our mayfly wriggles up through the silt of the river bottom and into the water above, savoring the fresh flavors in his gills. Hibernation has left him groggy. With a gentle hop he joins the flowing murk and is carried downstream, glancing against pebbles slick and cool to the touch. He tunes into the murmurs and clicks of the river underworld. The muted colors could use some punching up, he feels, but no matter. Carpe diem. Our mayfly is happy enough just to be alive. A mayfly like any other. Except for the oversized cartoon eyes and the recognizable voice of a mildly Jewish comic actor with broad demographic appeal. He falls in love right away."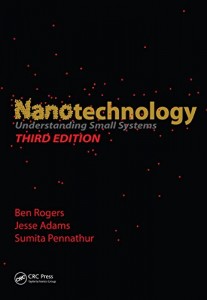 NANOTECHNOLOGY: UNDERSTANDING SMALL SYSTEMS (textbook)
Hardback | Paperback | eBook
An accessible, scientifically rigorous presentation that helps students learn the real stuff. Winner of a CHOICE Outstanding Academic Book Award 2011. Now in its third edition.
"Takes the revolutionary concepts and techniques that have traditionally been fodder for graduate study and makes them accessible for all. … outstanding introduction to the broad field of nanotechnology provides a solid foundation for further study. … Highly recommended."—N.M. Fahrenkopf, University at Albany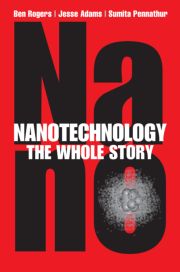 NANOTECHNOLOGY: THE WHOLE STORY (general audience)
Hardback | eBook
Transistors using one electron at a time. Seemingly transparent sunscreens made with titanium dioxide particles that block harmful UV rays. Nanometer-sized specks of gold that change color to red and melt at 750°C instead of 1,064°C. This general audience book finds the unique properties of things at the nanometer scale and then puts them to use! Winner of an Outstanding Academic Title Award from CHOICE Magazine.
"An excellent resource for anyone interested in nanotechnology. …Summing Up: Highly recommended. Students of all levels, researchers/faculty, and professionals."—H Giesche, Alfred University
SHORT FICTION & HUMOR
-ZHIYU/JERRY, The Rumpus
-Hillbilly, Prick of the Spindle
-The Count, The Portland Review
-Open Letter to Miramax Home Video, Timothy McSweeney's Internet Tendency
-Cutting Curtis, The Nevada Review
-The Unbridled Underestimation of Racehorses, Dark Sky Magazine
ESSAYS AND REVIEWS
-A review of The Dig by Cynan Jones, The Rumpus
-A review of Sunland by Don Waters, The Rumpus
-Electing to Have Kids, MAMAS AND PAPAS (City Works Press)
-D.I.Y., Front Range