Re-release in September 2018 by Baobab Press, with a new foreword by the author!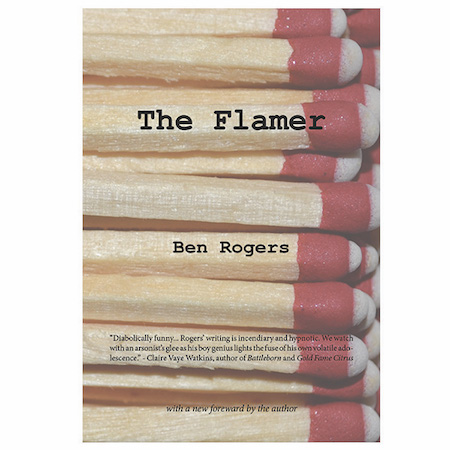 One of Five Overlooked Books It's Impossible Not to Love. "You've never come across a coming-of-age narrative quite like Rogers' debut."–Barnes & Noble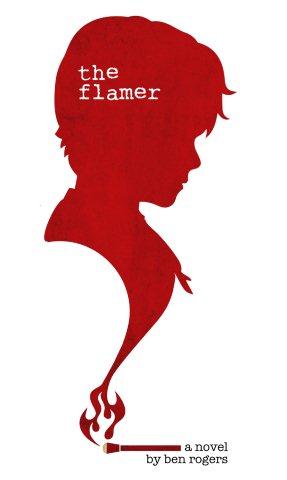 "One of the wisest, funniest, strangest novels I've ever read, narrated by one of the most unique characters I've had the pleasure of meeting in American fiction. I treasure this book."
–Christopher Coake, author of You Came Back; GRANTA Best Young American Novelist
"…diabolically funny… Brainy and splendidly profane, Rogers's writing is incendiary and hypnotic. We watch with an arsonist's glee as his boy genius lights the fuse of his own volatile adolescence. A sizzling debut."
–Claire Vaye Watkins, author of Battleborn & 2013 Story Prize winner
"…a highly original and delightful debut…. Rogers writes with crisp precision about subjects as varied as science, the complex matters of the heart, and the Great Basin landscape."
–High Country News
"The seamless transition the protagonist, Oby, makes … is written so phenomenally well that the reader finishes wondering when the hell it happened. [The book's] readability lies with its wide cast of well-written characters….characters that the reader will walk away remembering."
–On Fiction Writing
"Like Harper Lee and Mark Twain, Ben Rogers has tapped into regional America to scribe a coming-of-age story that is universal in its truths. The Flamer debuts a fine new writer who understands his craft…but even better a writer who understands human nature."
–H. Lee Barnes, author of When We Walked Above the Clouds & Member of Nevada Writers Hall of Fame
"… a witty, Nevada-based coming-of-age story…"
–Las Vegas Review Journal
"Coming of age stories are a beloved literary tradition—Salinger's The Catcher in the Rye and Lee's To Kill A Mockingbird, frequently appearing on lists of the most influential American literature, are stories of young people struggling to understand themselves and their place in the world. The Flamer follows firmly in their footsteps."
–The Review Lab
"Oby's thought process fits so well with teenage mentality that I wonder how Ben Rogers did it….I really grew to love this boy. He's beyond stereotype or easy labeling, and I never knew where he was going; I eagerly followed his unconventional aspirations."
–JMWW Journal
"…addresses the wily, sometimes dangerous nature of early manhood. Rogers gives us a precocious young man with fiery tastes and curious charm."
–Don Waters, author of Sunland
"I liked how Rogers used Reno's streets, the hills west of town, the geography of this place as a character in the novel…When Rogers wants to be subtle, he can. But most of all, I liked the kid."
–Reno News & Review
"Rogers gets the coming-of-age novel right."
–The Nevada Review
MEET OBY BROOKS, CLOSET PYROMANIAC…
All boys tinker with fire. Oby Brooks holes up in a backyard shed to experiment with napalm recipes. He has a hand in burning down his own house, twice. He can't help it: his very DNA seems made of TNT. Meanwhile, amidst the detonations, Oby's sexuality is up for grabs. Parents, mountain men, chemistry teachers, neighbors, and arson inspectors all try in their own quirky ways to usher Oby into adulthood with his fingers and eyelashes intact. In the end, the question is whether Oby's nature will be nurtured, or neutered. Oh, and, will he land a Nobel Prize?
[Cover designed by Paul Klein.]